Ilse stands on the shoulders of earlier student giants. She links product composition, product properties, and microstructure research into a graphic, multiscale schematic language. New product formats of one of our customers require new analysis with CLSM and cryo-SEM, together with sound thinking. Ilse is at best when researching such new structures, using high end imaging methodologies, and composing well wrought reports.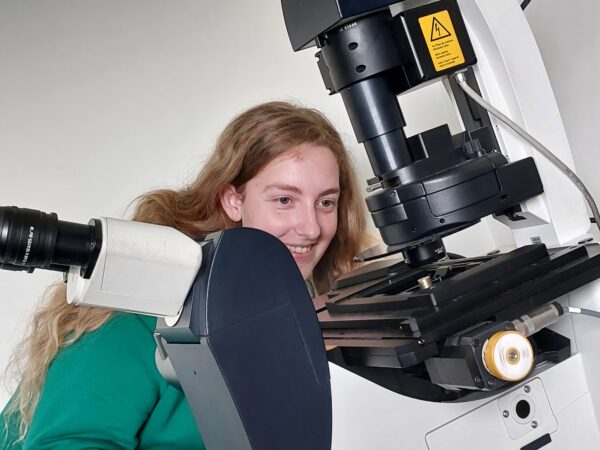 To visit our laboratory, send a sample or learn what we can do for you.
Our aim is to provide world class microstructural insights and we are happy to receive feedback. Contact us for more information if this page is relevant for your research. Free use of the images and content of this webpage is permitted with reference to Consistence.