The microstructure of most materials and products has a direct influence on function and stability. To understand the microstructure, good microscopy is needed. In turn, understanding microscopy images requires knowledge of the used methods and product expertise. Therefore, at Consistence, we use schematic drawings as a language to communicate learnings and insights with our customers. 
Such schematic drawings are simplified interpretations of the structures found in microscopic images. In contrast to the microscopic image itself (=observation), the schematic interpretation (=model) contains insights that can be communicated, discussed, and subsequently proven or falsified.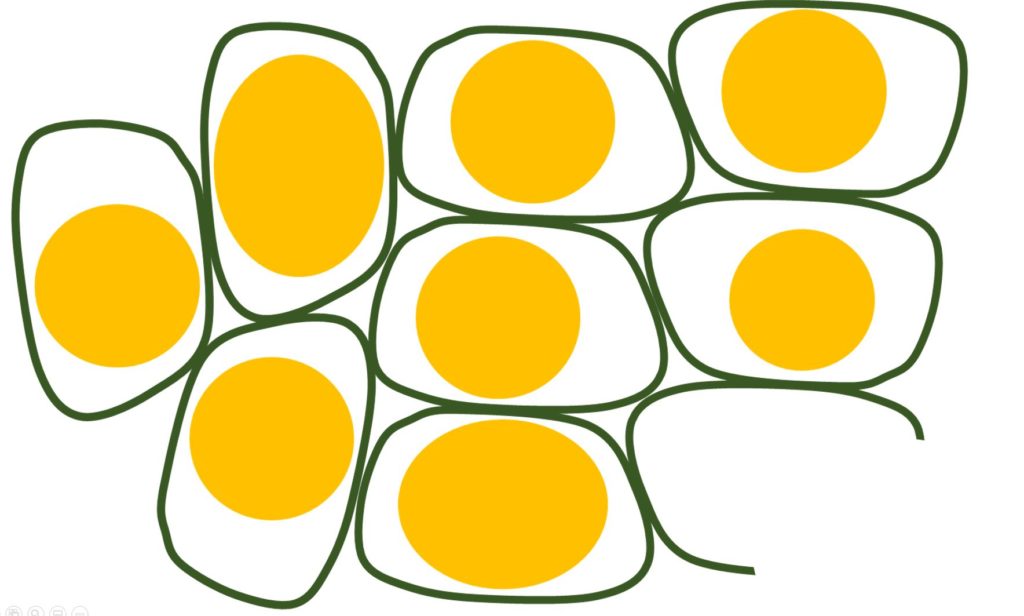 Use of schematic drawing serves at least five R&D innovation benefits:
Formulating insights: It forces an interpretation of the structure.
Combining insights: It helps combining insights from different research methodologies, such as different microscopy modes and other analytical methods.
Sharing insights: It aids communication between researchers.
Discussing insights: It helps to pinpoint and to evaluate new insights.
Applying insights: It focusses and stimulates creativity in solving the research questions
Applications of Schematics
In a new project, a first schematic drawing is often directly based on photographic observations in a reference sample. This directly helps to discuss the research questions and build mutual understanding with customers and peers. In a next step, a new schematic drawing can be made of imaginary microstructures which have not yet been made or found in reality.
It is a great reward to design and make new microstructures this way…. or at least use schematics to better understand and tackle microstructure related research questions. 
If an insight cannot be drawn, it is not understood
1. Vegan Meat Alternative
Upper imageLower image: schematic interpretation drawing of this vegan product with annotations of different phases. Understanding size, shape, and connections of the differen phases is the starting point of a better understanding of product behaviour, such as texture, mouthfeel, stability, and fryability.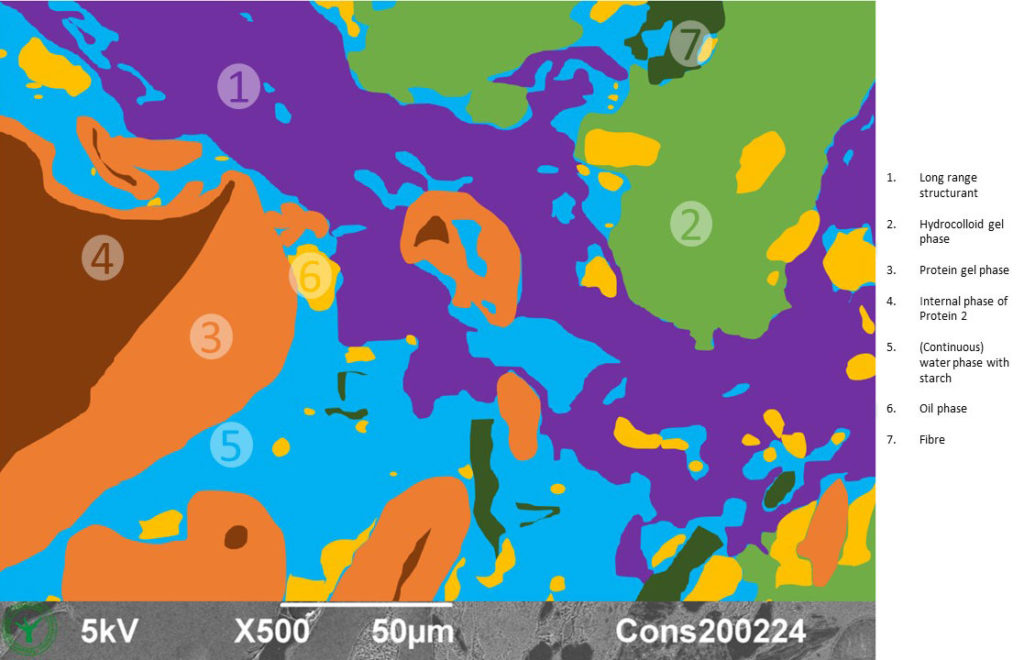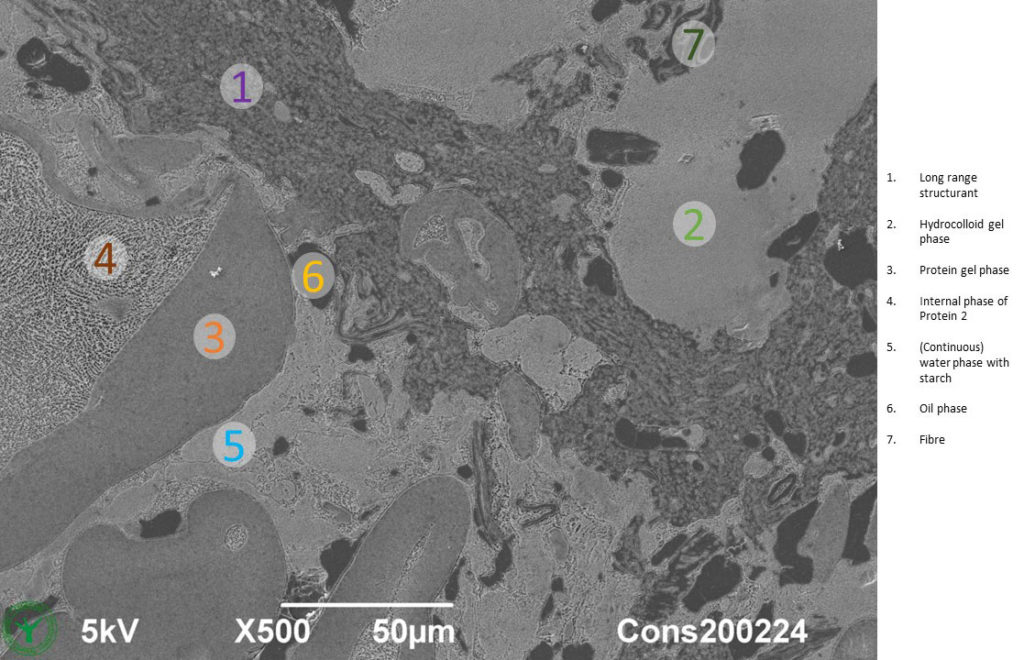 2. Creamy Dressing/Slasaus
Upper image: cryoplaning Scanning Electron Microscopy image of cross section through a creamy dressing (slasaus). Lower image: schematic interpretation drawing of this creamy dressing: blue: water phase; yellow: oil droplets; purple: starch particles. Understanding droplet size distribution and shape and distribution of starch in this product helps to better understand product stability issues with new ingredients and new ways of processing. See hyperlink for more insights in creamy dressing microstructure.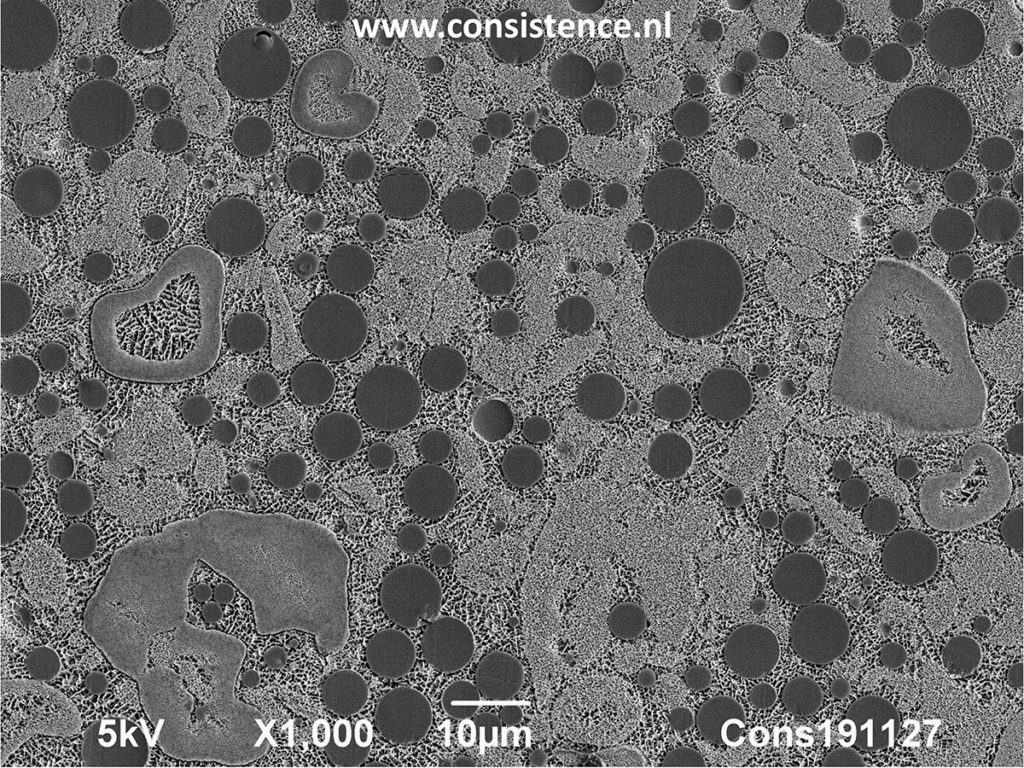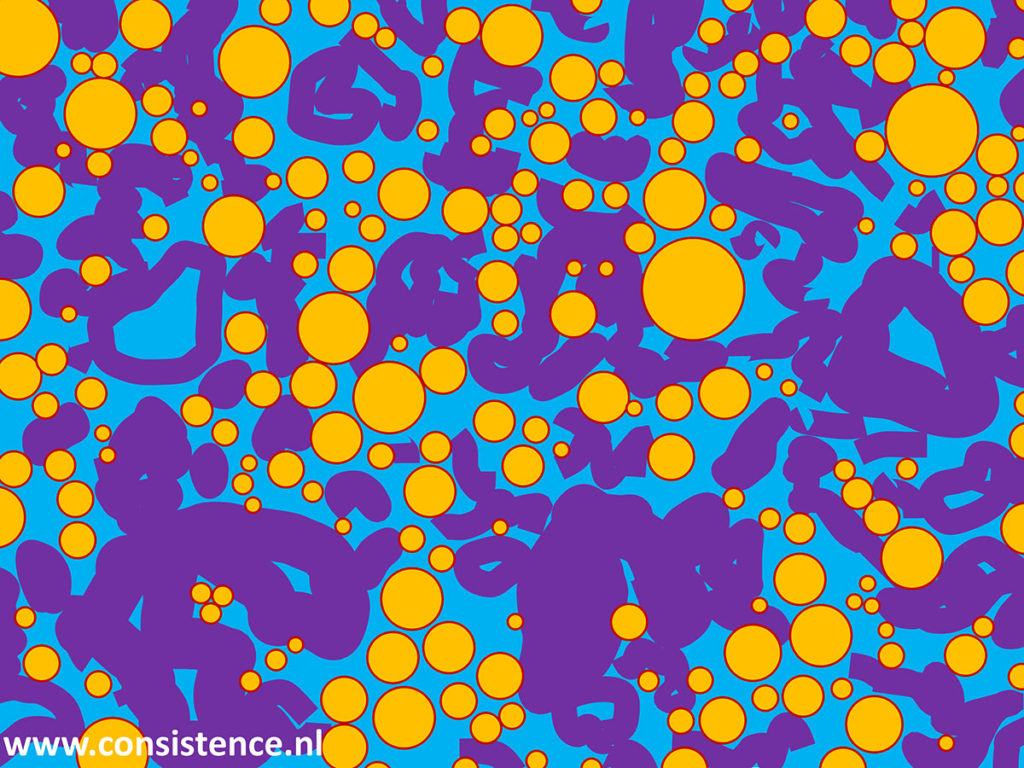 To visit our laboratory, send a sample or learn what we can do for you.
Our aim is to provide world class microstructural insights and we are happy to receive feedback. Contact us for more information if this page is relevant for your research. Free use of the images and content of this webpage is permitted with reference to Consistence.