Physcial product properties
The composition and microstructure of a material determine important physical product properties such as hardness, yield stress, viscosity, elasticity, and plasticity. Building understanding of the relation of product behaviour and microstructure is the key for product research and development. Furthermore, the measurement of material behaviour is important to check material specifications, either while processing or along the chain.
A wide variety of instruments can be used to test physcial material properties, from straightforward Consistometers to dedicated Rheometers and Texture Analysers. Sometimes a careful quantitative comparison of different batches is sufficient, while in other cases a detailed qualitative and quantitative analysis is required to explain specific behaviour of materials and products.
At Consistence, we are mainly specialised in soft and liquid materials. Our laboratory offers two main methodologies: Texture analysis and Rheometry. 
Texture Analysis at Consistence
Consistence houses a Stable Microsystems Texture Analyser, which is used for various applications, both in food and non-food applications. Examples are: puncture force studies in raw and processed food ingredients, rupture force studies of woven and non-woven textiles, fracturing characterisation of crackers, firmness measurements in structured emulsions and gels, etc. Where necessary, we build dedicated probes and experimental setups, depending on your research question or testing demands. We are strong in advising the purchase of proper and affordable instrumentation for your own QA lab.
At Consistence, we have a strong background in Rheometry of soft and liquid materials, such as paints, industrial suspensions and emulsions, personal care products (shampoos, cleansers, creams, gels), foods (dressings, doughs, shortenings, hydrocolloid gels), and other soft materials. We combine reliable equipment (TA AR G2, incl rotational and oscillating modes) with smart experiments and deep understanding to understand the material, to setup new testing procedures, and to define and check specs. It's our mission to translate advanced material tests into deep understanding of product behaviour. We are also committed to deliver straightforward quality control tests.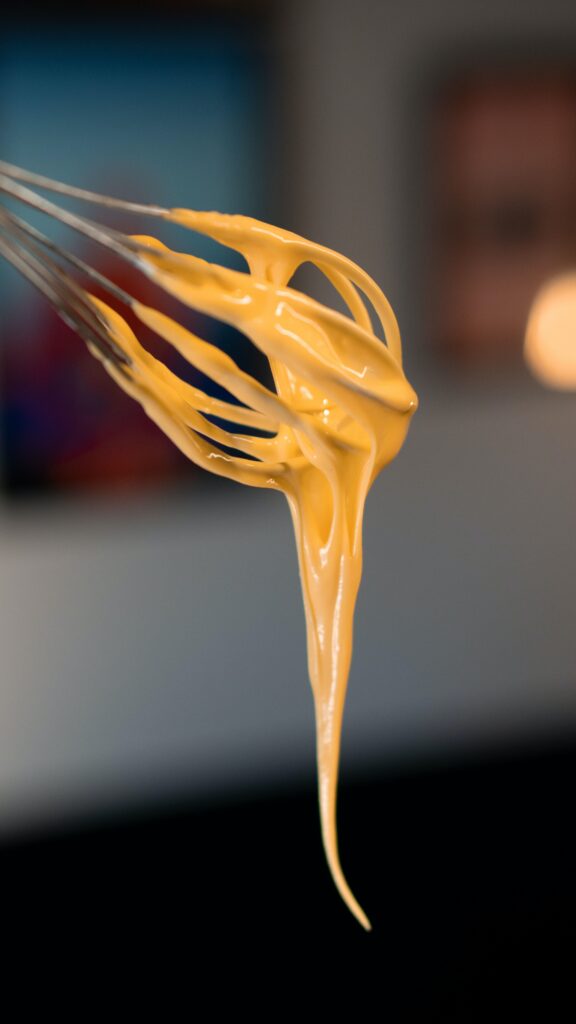 Consistence Consistently measures Consistency

To visit our laboratory, send a sample or learn what we can do for you.
Our aim is to provide world class microstructural insights and we are happy to receive feedback. Contact us for more information if this page is relevant for your research. Free use of the images and content of this webpage is permitted with reference to Consistence.