Need a refresh in soft matter microscopy? Going plant-based but puzzled by the endless complexity of plants? Would like to know more about microstructure research? These questions can be addressed in our tailor made Consistence Courses.
We are ready to teach and coach your R&D team into the world of
Microscopy
Soft matter (including personal care products)
Plant anatomy and cell wall structure
Food structure-function
If your products and research challenges deserve good basic understanding in these fields, contact us. We are happy to discuss your wishes and deliver cost-efficient and fruitful courses, adapted to your specific wishes.
We also facilitate brainstorm sessions for your R&D teams in foods, soft matter, microscopy, and related fields, especially with interdisciplinary needs.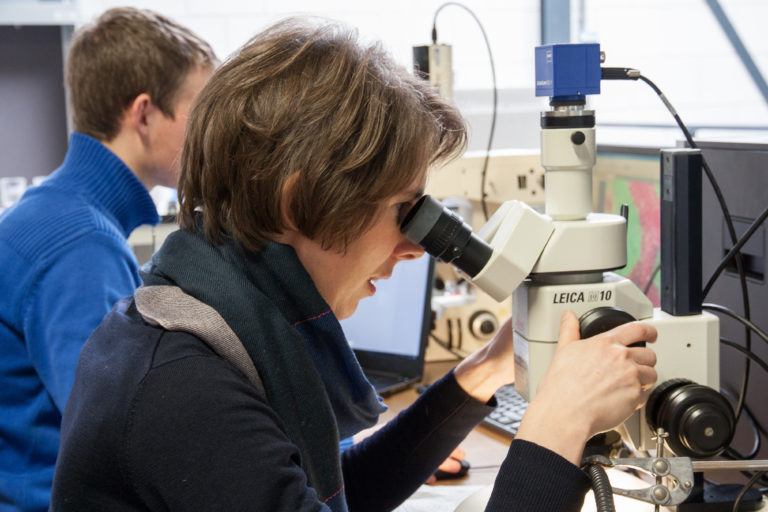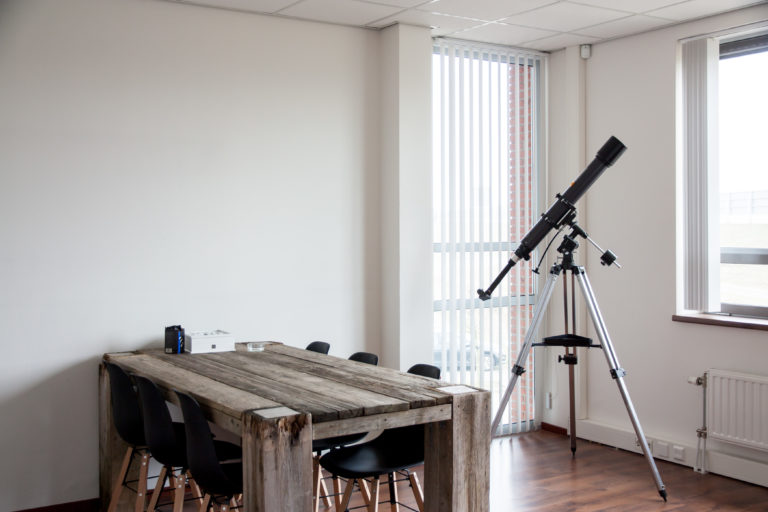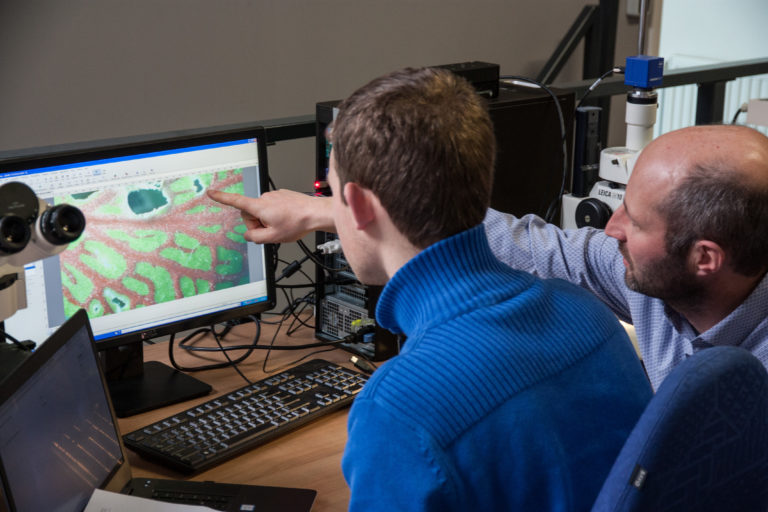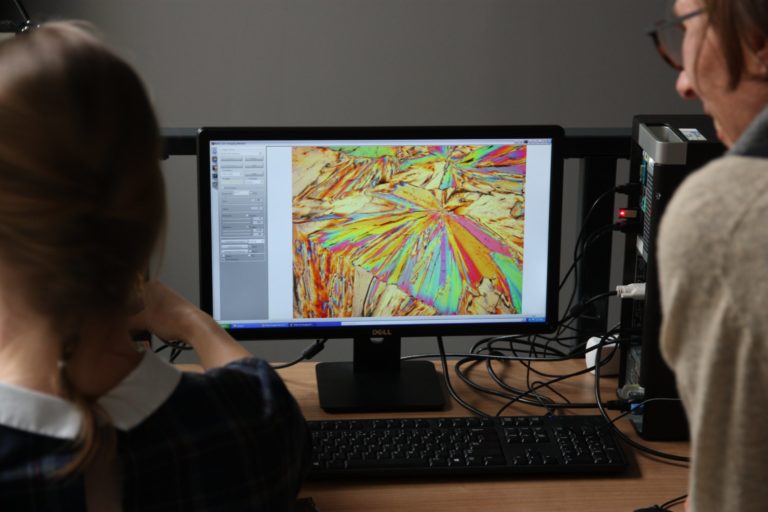 'Didn't know he was a high-school teacher....'
Our location in Barendrecht is ideal for meetings and trainings of small groups. We are happy to arrange courses at your site as well.
The next Open Course: Food Microscopy  29-30 March 2023.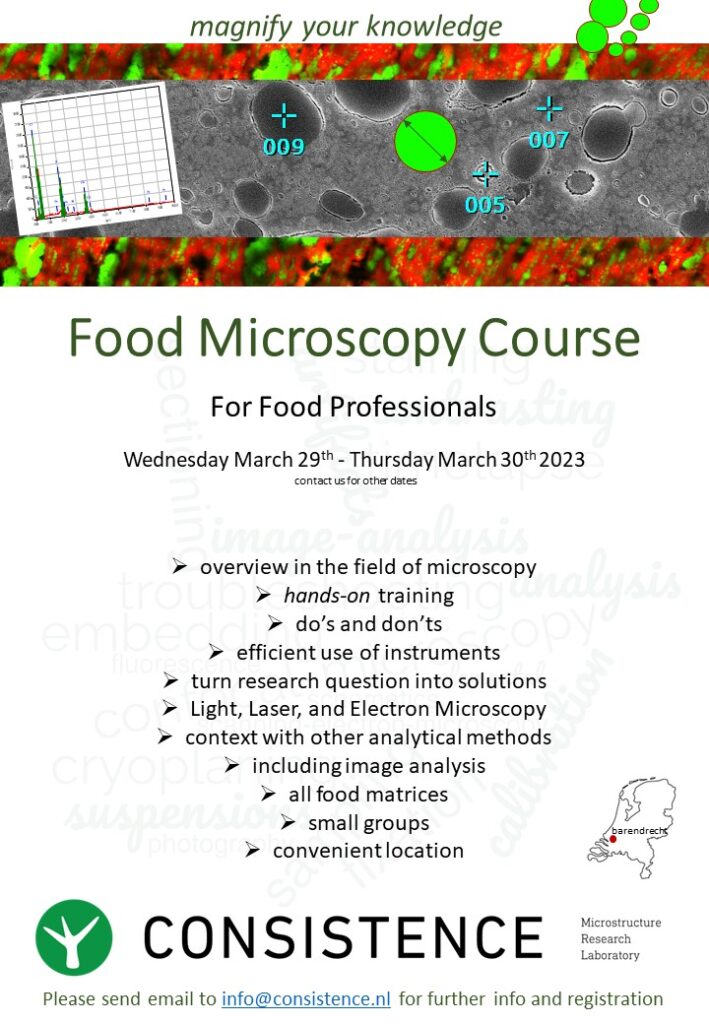 To visit our laboratory, send a sample or learn what we can do for you.
Our aim is to provide world class microstructural insights and we are happy to receive feedback. Contact us for more information if this page is relevant for your research. Free use of the images and content of this webpage is permitted with reference to Consistence.