It is rewarding to bake the tastiest bread or sell the most creamy yoghurt. For many centuries, old food traditions and new food innovations are conquering kitchens, bringing new happiness to the existing diet. Most consumers do not know what challenges are addressed to reach efficient manufacturing of foods that are best in class and good for the planet. Often, microstructure plays a key role in superiority of products, when it comes to mouthfeel, appearance, and stability.
Knowing the microstructure of food matrices and making comparisons with other prototypes and standards helps to better understand the underlying cause of differences in sensorial perception or physical behaviour. In addition, microstructure research is a key method to replace animal based texturizing ingredients with vegan alternatives.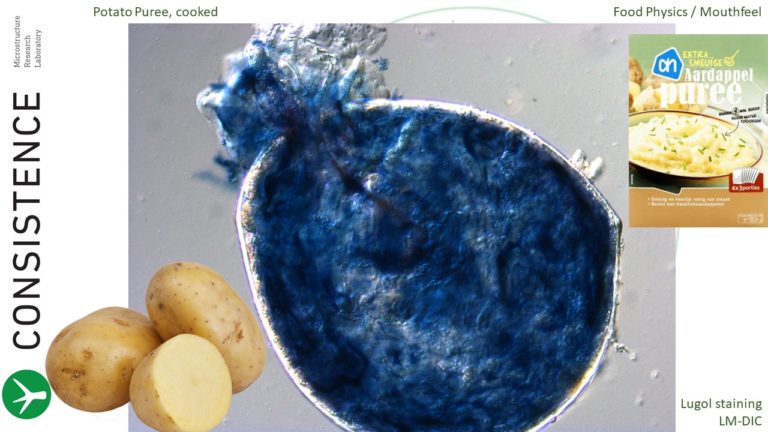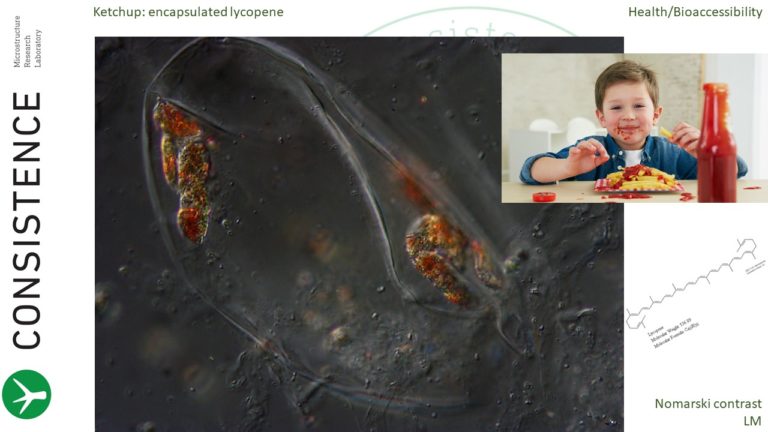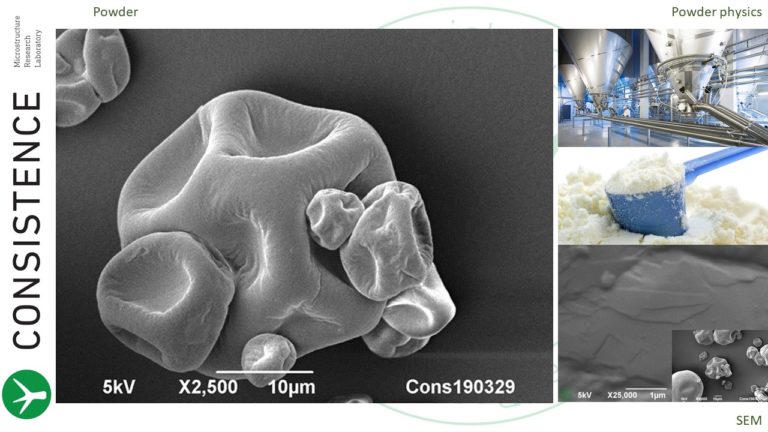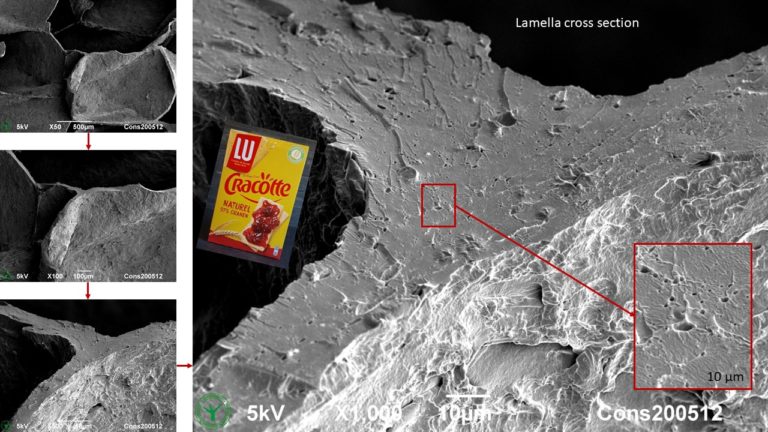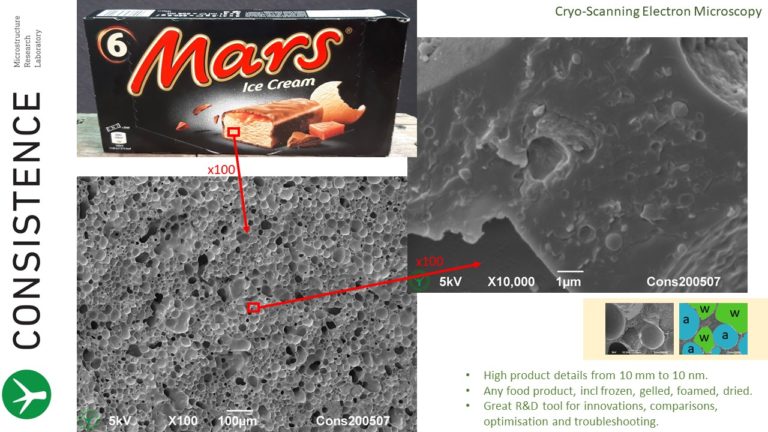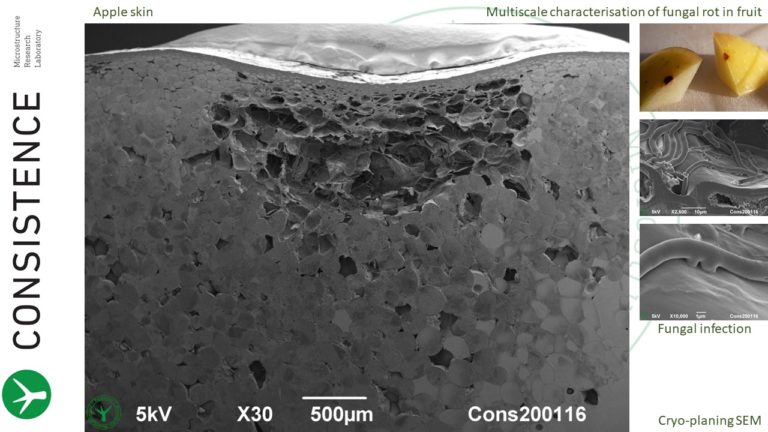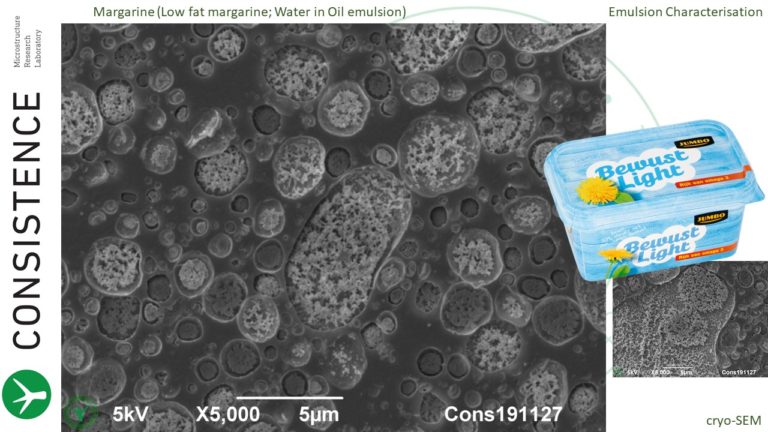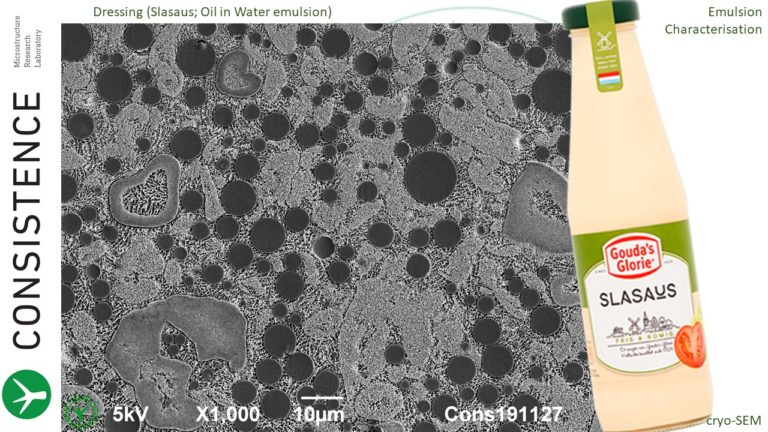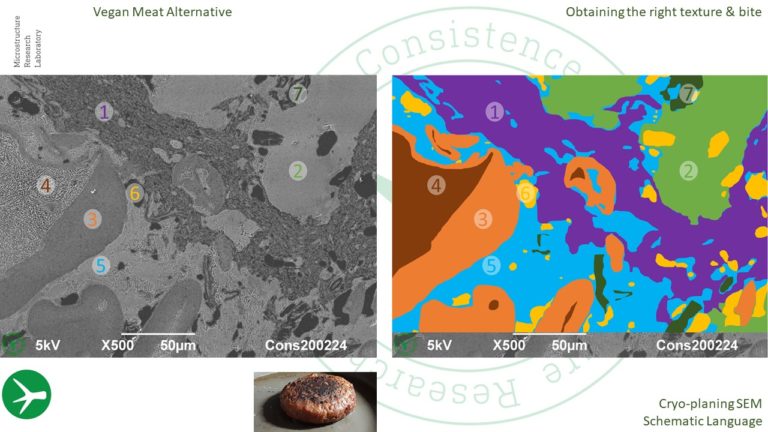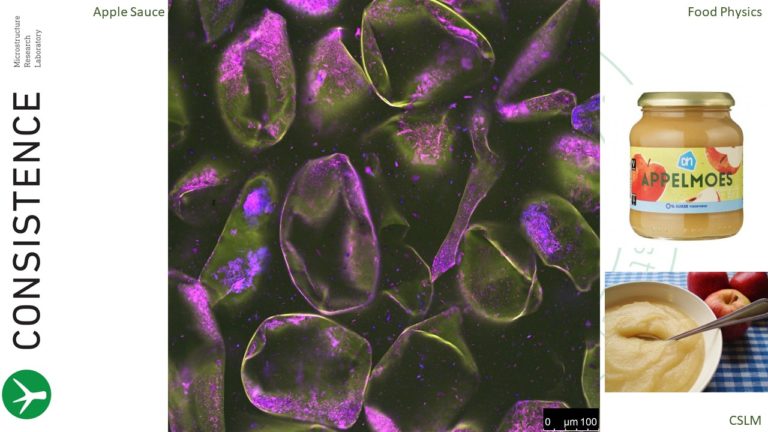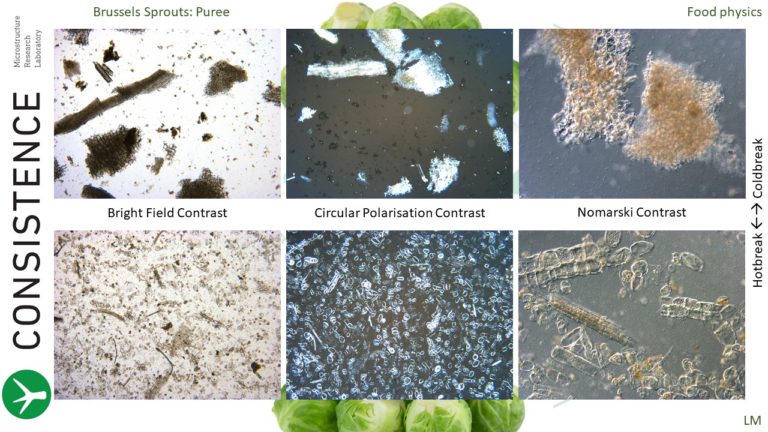 We are known to analyse food microstructure to the finest detail, in dry, frozen, wet, and intermediate moisture foods. Both cryo-SEM and confocal microscopy are key methods to quickly build a deep understanding of products and modifications thereof. We are also happy to contribute to the whole R&D process, all the way from idea to finished product, ….and even further.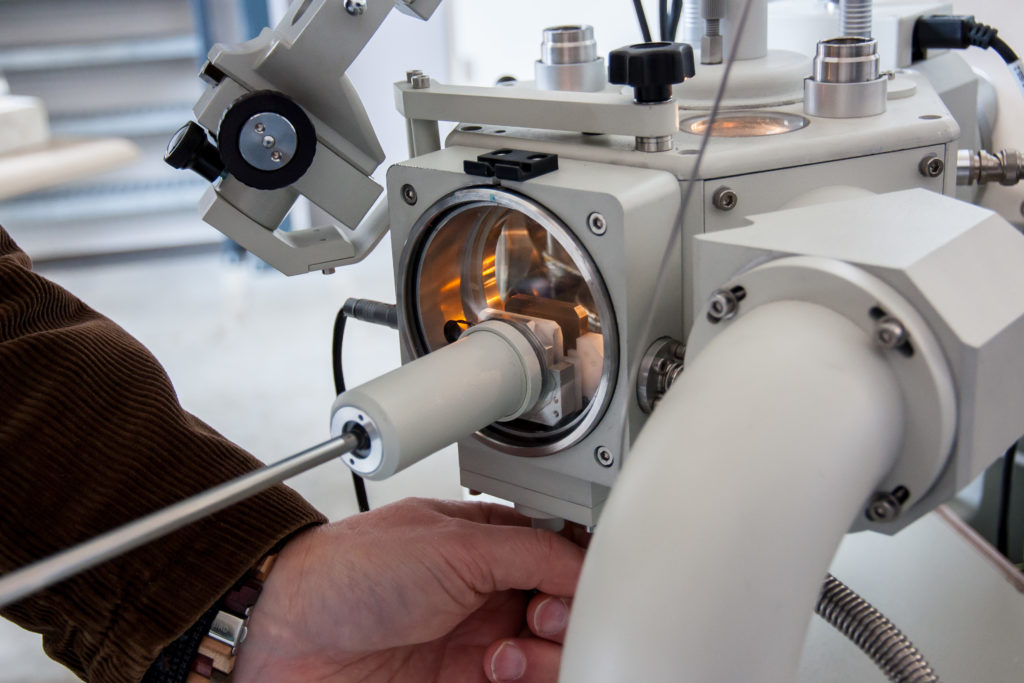 To visit our laboratory, send a sample or learn what we can do for you.
Our aim is to provide world class microstructural insights and we are happy to receive feedback. Contact us for more information if this page is relevant for your research. Free use of the images and content of this webpage is permitted with reference to Consistence.