We are famous with full experimental research. On top, we have learned from our customers that sometimes they just want to get good and comprehensive imaging of a material or product….. open minded observational research, so to speak!
to better understand surprising properties of the material
to spark innovations based on microstructure insight
as a starting point for experimental research
as a comparisons with materials from other suppliers
for education purposes
to advertise structure-function insight of your product through winning images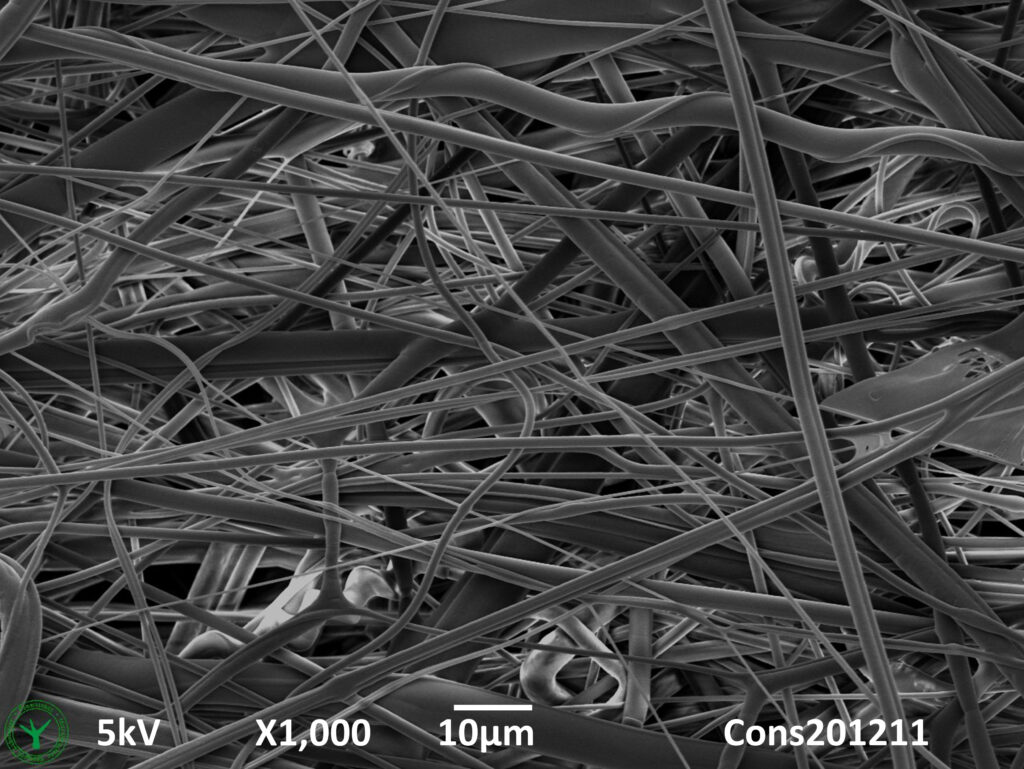 Above: planar view of Face mask filter
Our Special Imaging Offer
More than 50 high quality images, made using at least 3 different imaging methodologies, e.g. Cryoplaning Scanning Electron Microscopy + Nomarski Light Microscopy + Bright Field Light Microscopy.
The dataset, including a summarising powerpoint document with basic explanations will be transferred via OneDrive.
The dataset will be solely owned by customer.
An example dataset can be downloaded here.
This service can be requested from anywhere on the globe. Materials can be sent to our lab with regular package delivery services such as DHL, UPS, or FedEx.
Price: Eur 2625.-*
No fine images, no pay.
Prices with different conditions/cases are available on request, e.g in case of interest for non-confidential datasets already created by Consistence.
We keep the right to refuse requests e.g. for ethical, legal, or safety reasons.
* 2021 price; no rights can be derived from the offer on this website. Please request your corporate/personal offer here.
Below: cross-sectional views of Face mask filter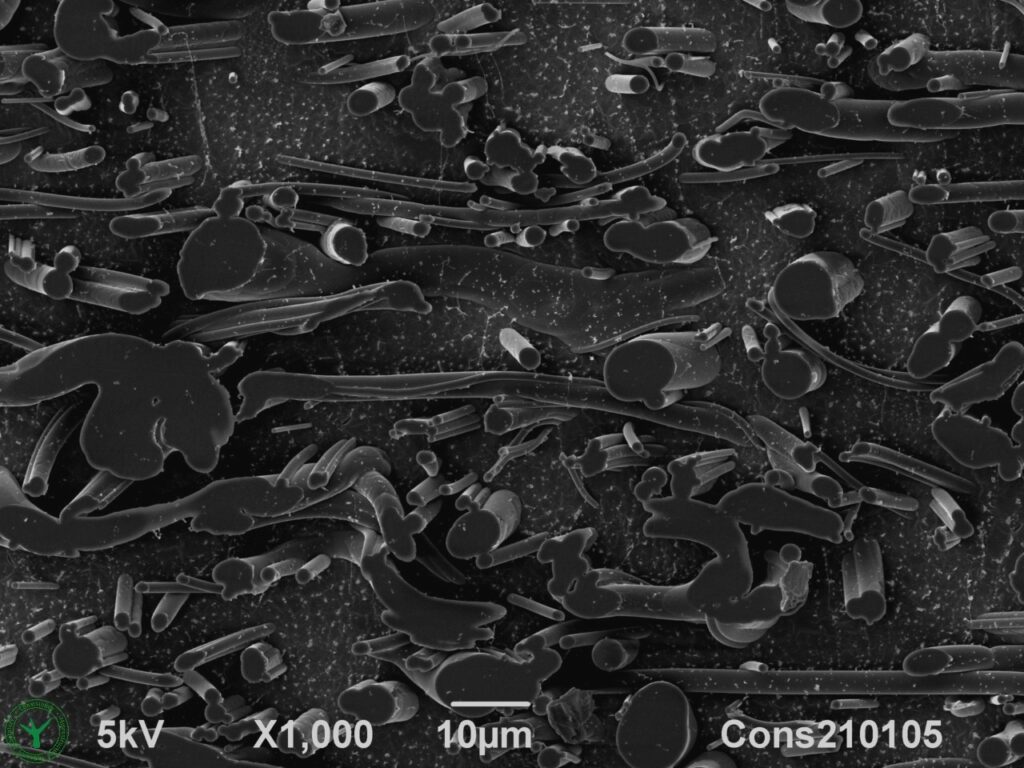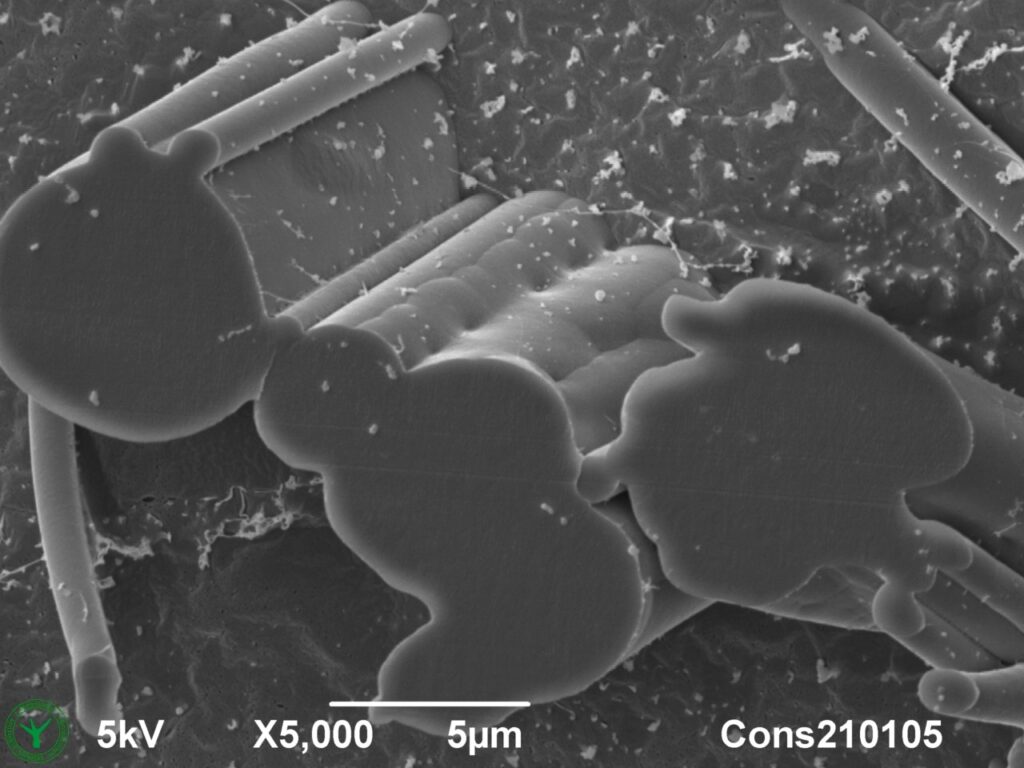 ...with 3 complementary views
To visit our laboratory, send a sample or learn what we can do for you.
Our aim is to provide world class microstructural insights and we are happy to receive feedback. Contact us for more information if this page is relevant for your research. Free use of the images and content of this webpage is permitted with reference to Consistence.